Thank you for stopping by my website!
I hope you will stay, look around, and get a taste for Kaul Home Group and what we offer our clients. When I started my real estate practice 5 years ago, I set out to create something unique-- something authentic, that offered an unmatched level of service to clients across the DC Metro Area and across all price points. I wanted to ensure the highest level of professionalism and integrity while also remaining approachable-- always speaking to my clients the way I would speak to my dearest friends. I believe everyone deserves a fierce advocate who they can trust. This is not just marketing speak, but how we live and operate at Kaul Home Group.
Real Estate is a second career for me. I had a successful career as a national television journalist and quickly found that my skills were quite relevant to real estate. My experience as a creator drove me to reexamine the practice of real estate and how to improve the process and best serve my clients.
That's why we take a consultative approach -- we are not sales people but business consultants who are here to provide you with the best and current intelligence to guide you toward smart home buying and selling decisions for your personal scenario. Before we dive in, we always talk strategy, focus objectives, and ensure alignment before taking action. Our approach works and our clients say it best...
"Gitika is an amazingly skilled agent. And, a wonderful person who will soon feel like a friend you have known for years...She spent multiple conversations with me really listening to what I wanted and needed in my next home....She will deliver."
"Gitika has an uncanny ability to pick up on her clients' preferences and was able to expertly guide us through the offer negotiation and closing process once we found the right home. In short, Gitika made a stressful and challenging process more pleasant than we ever imagined possible."
"Gitika addressed all my questions quickly and thoroughly. Through the entire process Gitika helped me stay grounded and within my budget. She fought for me and made sure I wasn't taken advantage of."
"There wasn't any room for confusion on our end, all due to her efforts, as she prepared us for each step of the buying process. She is truly the finest in her field, kind and generous, flexible, and knows how to get the job done."
On a personal note, I'm also a committed wife and mom to two little boys (see adorableness below). My family is my "home" and it would bring me no greater joy than to help you find a place to Kaul home. I can't wait to meet you.
xo,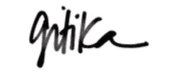 #kaulme